What era was that building built?
Fascinating European real estate eye candy.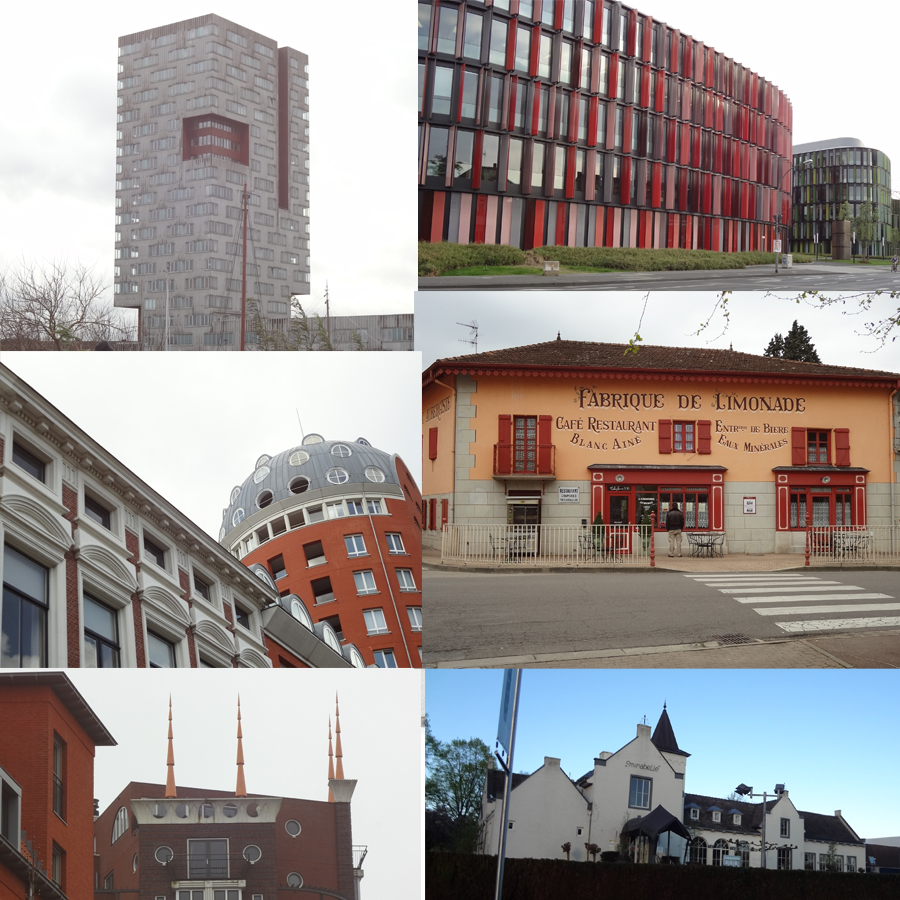 One of my favorite hobbies is traveling to new cities all over the world.  The only way I can really take a break from business is to just get out of town. 
While Im taking this so-called "break" from real estate, I have a little ocd habit I can't shake.  I obsessively try to guess the age of the building Im looking at.  I like to determine what the age of a building is based on its windows, "style" and feel it gives off.   Its so much easier to figure out the age of buildings in the US than in Europe, but the buildings in Europe have so many different features leading you to be unsure of your guess.
Can you tell when these buildings were built? Do you play the same game with your self when you see buildings in a new city?
The countries these buildings are from (starting left to right);

1 Amsterdam, Netherlands
The unique asymmetrical shape reminded me of abstract art in the early late 1970's/1980's.
2 Koln, Germany
This beauty was so colorful and the colors were also ombre so shades closed in one direction the colors went from dark to light. This screamed 1970's to me.

3 Breda Netherlands
The round roofed building is a newer addition, the submarine feel made me think of the 1950's.
4 Small town between Paris and Breda, Netherlands
Although the style looks sixteenth century the modern cinder blocks give away this building was built in the last 200 years.

5 Breda Netherlands
The size and condition of the windows made me think 1970's.  In a relatively modern part of the city, but the spires threw me for a loop.  They gave the building a very gothic touch.
6 Breda Netherlands
This restaurant had a huge fireplace in the center of the dining room.  The depth of the walls at the windows looked more than two feet deep. I thought this building seemed turn of the seventeenth century.
What era was that building built?