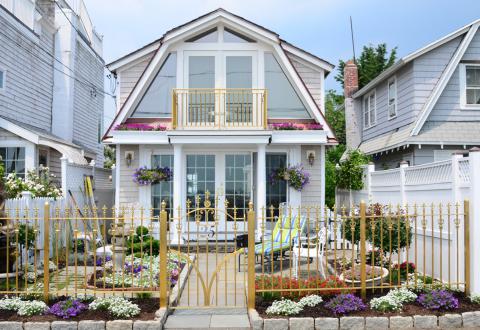 Westport CT Ideas of fun things to do, what is fun in Fairfield County Connecticut?
Westport Connecticut is one of the most sought after towns in Connecticut.  Many live here and commute into New York City.  Westport High School is renown as one of the top 10 high schools in all the USA.  Call Annette, 203-770-8895, if you'd like more information about moving into Westport or Anywhere in Fairfield County, Connecticut.
June 6-Aug 18, 2013
10 Park st Westport, CT
203-858-9573
Start Time: 10 am
End Time: 4 pm
Admission: $4.00/$3.00 seniors/children free/$1.00 off for a food donation
Fairfield County's only outdoor antique and vintage market has returned for its 2nd season. Over 50 top notch dealers selling merchandise covering every genre, period and style of antiques and vintage merchandise. Lots of free parking, located directly off exit 17 on I95.
For 2013 WAVE will have 6 markets: 
June 2 & 23 July 7th & 21 August 4 & 18th
Hours: 10:00 - 4:00 pm
The market's beneficiary will be Connecticut Food Bank
General Admission is $4.00, children Free, Seniors $1.00 discount.
At every market there will be a donation bin for Connecticut Food Bank. For any food donation you will receive a $1.00 discount off admission.
2. Compo Beach Walk , Relax , Canoe, or watch Fireworks July 3, 2013
60 Compo Beach Rd, Westport, CT 06880 
(203) 341-5090
 "Best Beach in Fairfield County"
The park is open May 1 through Sept. 30 from 4 a.m. to 10 p.m.  All cars must vacate by midnight.  Motor vehicles and motorcycles may enter the beach with a valid Parks and Recreation vehicle parking emblem or by paying the daily fee.  The daily fee is $30 weekdays, and $50 on weekends and holidays.
Westport fireworks at Compo beach. Holiday Fireworks are scheduled for Tuesday night, July 3, 2013! The beach will be closed at 4 pm and then reopened only to ticket holders ($30/car). Once tickets are sold out, shuttle bus passes will be available Ticket sales will begin on June 1 and can be purchased at the Westport Police Department and at Westport Parks and Recreation. Rain date is the 5th.
Go to their website for a complete list of shows.
Sherwood Island Connector, Westport, CT 06880
203-226-6983
There are beautiful trails to walk and lots of secluded beach areas to explore. The park is free during the off season. Super choice for getting exercising and enjoying nature.
20 Jesup Road, Westport, CT 06880 |
Hours: Mon-Thurs 9-9 , Fri 9-6 , Sat 9-5 , Sun 1-5
203.291.4800 
Liven up a rainy day. Or bring the family to cool off and learn at the Westport Library.  Register to get emails about events at the library.   Events this summer include; Book sales, Teen anime club (grades 6-12),  Comic-Con  May 18, 2013.
6. Old Mill Beach
Old Mill Road and Hills point Road
Old Mill Beach is a 1.8 acre park with sandy beach along the shore of Long Island Sound. It does not have restroom or changing area facilities and has limited parking available. 
The park is open May 1 through Sept. 30 from 5 a.m. to 10 p.m. Motor vehicles and motorcycles may enter the beach with a valid Parks and Recreation vehicle parking emblem and a daily fee is not available.  No lifeguards on duty, swim at your own risk.
No kayak or canoeing
No dogs Allowed April 1 – Sept. 30
7. Staples Community Pool
 70 North Ave, Westport, CT 06880
Phone:(203) 341-1200
 It is available to all Westport residents, ages 6 and up, and their guests for recreational and lap swimming during the posted hours. If you have a current adult hand pass the daily fee is $5. An adult non hand pass holder daily fee is $7. We also offer a variety of memberships for Westport residents.
The pool operates from November 19 through June 2, 2013.
| | | | |
| --- | --- | --- | --- |
| Hours:           |  Nov. 19 - June 2, 2013     |  Tuesday and Thursday    |  5:30 p.m. - 9 p.m. |
|   |   |  Saturday and Sunday |  1:15 p.m. - 3:45 p.m. |
Dates the pool will be closed: 
November 21, 22, 23 
December 9, 24, 25, 31 
January 1 and 21 
March 29, 30, 31 
May 20, 25, 26, 27 
All schedules are subject to change without notice.                                                                                                                                                   
Fees and Memberships:
Adult (Age 18 and over): $125
Senior Citizen (Age 62 and over): $100
Junior (age 6 -17): No charge
Cancellation Information:
Please note that if school is canceled or dismissed early due to inclement weather, the pool program is also canceled. Cancellation information may be obtained by calling (203) 341-5074. 
Imperial Avenue Commuter Lot, Westport, CT 06880 You can sign up for a
newsletter
to find out what will be happening at the market every week.
 256 Post Road E. Westport, CT 06880 
203.557.3701 
This is one of my personal favorites, and one of the most exquisite restaurants in Westport. The courses are unusual, the menu changes everyday and always includes local farm fresh ingredients. You must call for reservations because the restaurant is full most nights. 
12 Old Mill Rd
Weston, CT 06883
(203) 227-7221
This beautiful Inn has been a Connecticut legend since 1639.  Come enjoy a meal or just a glass of wine and enjoy the history and ambience. Happy hour is Monday-Friday 5-6:30 and look at their website for nights with live music.
163 Main Street, Westport, CT 06880
203-226-7378
Try floating in mineral heavy water to relieve stress.
10 Woodside Lane Westport, CT 06881
203 227 7253
Monday - Friday  9 AM - 5 PM
Saturday 9 AM - 4 PM
Sunday 1 PM - 4 PM
Admission: $7 adults & children over 12
$5 children 1-12 yrs & seniors
Members free
Admission to grounds free
Great Place to bring children to learn about nature, or to rent for your next corporate summer picnic
Walking trails, natural history museum and outdoor bird exhibits are some of the things to enjoy.
25 Avery Pl, Westport, CT 06880
(203) 222-1424
Enjoy an exhibit or show
Friday May 24 2013    New Exhibit: Opening Reception, May 24, 5:30 – 7:30 pm
Sunday June 2 22nd Annual Hidden Garden Tour (All day) 
Saturday June 8           Making Your Life Story A Treasured Legacy (2:00 pm) 
Monday July 15           Aqua-mazing..Junior Marine Biologists – July 15-19 (10:00 am) 
Monday July 22           Crazy 'bout Critters – July 22- 26 (10:00 am) 
627 Post Road East, Westport, CT
203-454-9400
May 18th 2013
Start Time: 7:00 pm
End Time: 11:30 pm
Admission: $80
Spring Ball on Saturday, May 18th, 2013, 7:00 pm - 11:30 pm Ballroom Elegance Dance Studio hosts an elegant evening of dancing and entertaining.
Highlights include: Spectacular Professional Ballroom Dance Show, Dance Lesson, Student Dance Performances, Dancing with the great music on the best dance floor, Hors d'oeuvres, Wine and Soft Drinks
Dress Code: Black Tie.
Admission: First Row tables $85; all other tables $80, advanced purchase only. For tickets call: 203-454-9400. More info a
If you are looking to buy or sell in Westport or Fairfield County Connecticut  Call me, Annette Thor 203-770-8895
Westport CT Ideas of fun things to do, what is fun in Fairfield County Connecticut?