Milford, Connecticut 06460 Oyster Festival August 17, 2013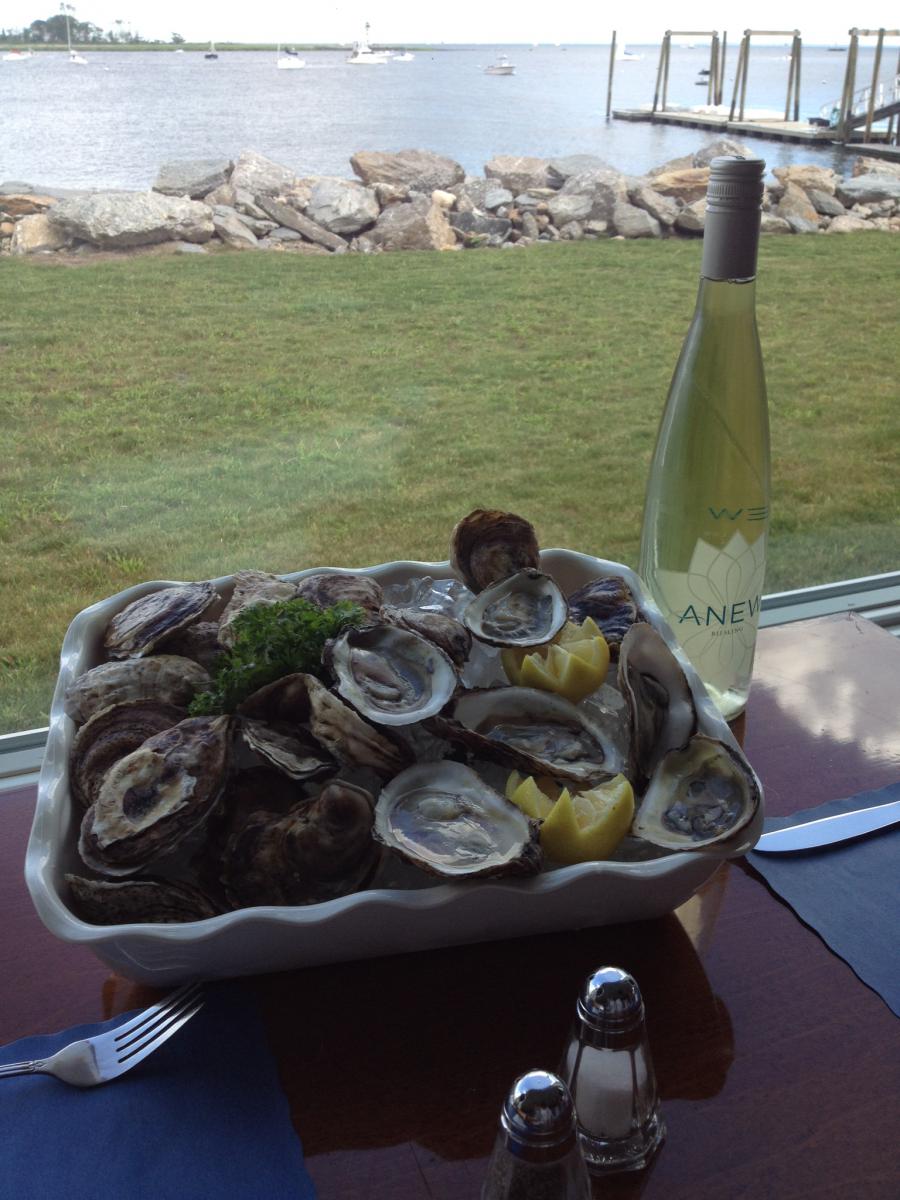 This event is sea side living at its best.  August 17, 2013 is the 39th Annual Oyster Festival.  The Event runs 10am-6pm Rain or shine. Admission is free. 
Bring the whole family to enjoy music entertainment, carnival rides, local foods, oyster shucking and oyster eating contests.  The main stage entertainment will be the well known Blues Traveler's.  Many varieties of Oysters will be sold from Virginia up to Maine, both salty and sweet grown.  The event is directly behind the library.
Some varieties of Oysters you can try at the Milford Oyster Festival;
Silver Beach Oysters : Milford, Connecticut
Cedar Points : Norwalk, Connecticut
Cape May Salts : Cape May, New Jersey
Chesapeake Gold Oysters : Hoopers Island, Maryland
Shooting Point Salts :  Bayford, Virginia
Wawanauk Oyster Damariscotta, Maine
The WiAnno Oyster : Osterville, Massachusetts
Island Creek Oysters : Duxbury, Massachusetts
Merry Oysters : Duxbury, Massachusetts
Matanuck : East Matanuck, Rhode Island
East Beach Blondes : Ninigret Pond, Rhode Island
Watch Hill Oysters : Westerly, Rhode Island
Moonstone Oysters : Point Judith Pond, Rhode Island
***All of the oysters are being provided by members of the East Coast Shellfish Growers Association, dedicated to the production of delicious, nutritious and sustainable shellfish.
There are also a few activities leading up to the Oyster Festival;
August 16  6pm-9:30pm is Oyster Eve
1. Enjoy a ride on an 80 foot Schooner cruises on the sound are available $45 for 6-8pm
90 min. daytime cruises are also available
All depart behind Milford Library Boat Dock
2. Carnival Rides at Fowler Field are unlimited for $25
1 Shipyard Lane Milford Connecticut 06460
(Behind Milford Library)
3. Attend a Buffet Band   "Jimmy and the Parrots"  at
Milford Marina, 37 Helwig Street Milford, CT 06460
$5 cover at the door, pay as you go a la carte food, oysters, beer and wine.
(all minors must be accompanied by an adult.)
Milford, Connecticut 06460 Oyster Festival August 17, 2013